The Construction Industry needs YOU
Why Construction?
There are hundreds of exciting career opportunities across the UK now and in the future, with jobs available for all levels of skills and experience
Are you skilled, passionate or interested in design, crafts or the built environment? 
Are you someone out of or returning to work who wants to explore a different career path and learn new skills?
Have you recently finished a construction course at college and want to apply for an apprenticeship or career programme?
Are you hardworking, a good team player and like to see a job through to completion?
If your answer is YES to ANY of the above, then Building Pathways can help you achieve your potential and find the right construction career for you.
What happens next?
Our process for candidates is straight forward. Firstly, we need you to complete our registration form (attaching an up to date CV if you have one).
Once you've submitted your details, a member of the team will be in touch within 48 hours to arrange an information and advice session.
We will then match you with a suitable industry mentor (who will support you through the whole process) and/or a training provider.
You will also learn more about the huge variety of job and career opportunities, get help to understand what employers are looking for and gain access via our web links to other support services.
For advice and/or support with registration please email us
Our beneficiaries
We specialise in providing pathways into construction careers for the following groups: 
Military Veterans (particularly those who left more than 12 months ago and are out of work)
NEETs (those Not in Employment, Education or Training)
Women wishing to go into construction
Long Term Unemployed (more than 12 months out of work)
Those in full-time education, completing construction related courses
Care Leavers
Read about the experiences of some of our current and recent beneficiaries here
More on Mentoring
A Mentor's role is to provide advice and guidance and helps to facilitate access to opportunities. This can be through face-to- face meetings or remote working, with mentors agreeing the most appropriate communication method with the mentee.
A Mentor is likely to have a coaching or mentoring background, although this is not a prerequisite, and can be someone working at any level within the organisation, bringing a range of competencies and skills to Building Pathways.
Training is available for all Mentors, with the provision of a bespoke Building Pathways mentoring toolkit and top tips for mentors.
A Building Pathways mentor is expected to:
✅ Provide information, advice and guidance to individuals interested in developing a career within the industry.
✅ Offer advice to help individuals tailor their CV, highlighting those transferable skills of relevance to the construction industry.
✅ Provide support as candidates engage with opportunities within the organisation. These could include, for example, supporting site visits; work placements; early career schemes, mock interviews and/or access to employment or apprenticeships, depending on the opportunities that your company is able to provide.
✅ Continuation of 1-2-1 mentoring for an agreed period of time as candidates move into employment or apprenticeships.
Why become a mentor:
✅ The satisfaction of helping individuals gain access to career opportunities and suitable employment within the industry.
✅ Helping to fill the skills gap within the industry.
✅ Gaining professional development and leadership skills through Building Pathways mentor training and induction.
✅ Promotion of your company as an exemplar employer.
✅ Demonstrating corporate responsibility.
Building Pathways Twitter Feed
We've teamed up with Vital Skills HSQE Ltd @HSQELtd to offer a range of approved online health & safety courses FREE to #BuildingPathways eligible registrants. #constructioncareers #constructiontraining ow.ly/FmfD50ykwSC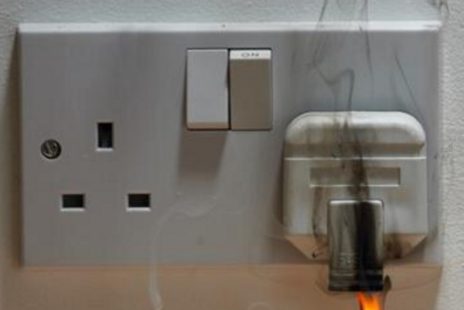 Registered in England & Wales No. 03853277
White House · Beech Road · Merstham · Surrey · RH1 3AE