Aziz Timite – South East London
Aziz is currently unemployed but has completed two of our FREE online courses in order to advance his career in construction.
Aziz has been working hard to complete his Risk Assessment and Asbestos Awareness training, both great preparation for a career in construction and his ultimate goal of being a Risk Assessment Manager!
We enjoyed hearing his feedback and are interested in helping anyone who could benefit from our free online courses. Get in touch via info@buildingpathways.org.uk for more information!
Q&A
What is your current employment situation?
I'm not employed at the moment, looking for work. I'm looking at labouring jobs and apprenticeships.
Where did you hear about our courses?
I heard about this at a Building Pathways job fair at Peckham job centre.
Which courses did you take?
I've taken Risk Assessment and Asbestos Awareness courses.
Were they valuable and how do you think they'll help you in your future career?
The career path I want to take is Risk Assessment, so I wanted more knowledge on the subject. Particularly, as a manager, it's important that you have an understanding of risk assessment. I wanted to learn about asbestos in case I get to a building and there's asbestos so I know how to manage it, and that has helped my general knowledge too.
Did you find them easy to complete?
Yes, they were easy to complete. There's a PowerPoint to go through and I took notes. Everything was perfect, to be honest.
What kind of courses would you like to see us offer in the future?
Anything that will help people get the knowledge they need to get into construction. Something longer term maybe, to help people advance and support people to get level 2 and 3 qualifications, and to go to college.
Building Pathways Twitter Feed
A huge thanks to @WeAreMcAlpine for another successful site visit at the end of our latest Building Pathways Academy programme. A fantastic opportunity to see behind the scenes of the construction of South London and Maudsley Hospital. #ConstructionUK #Training #Jobs #Careers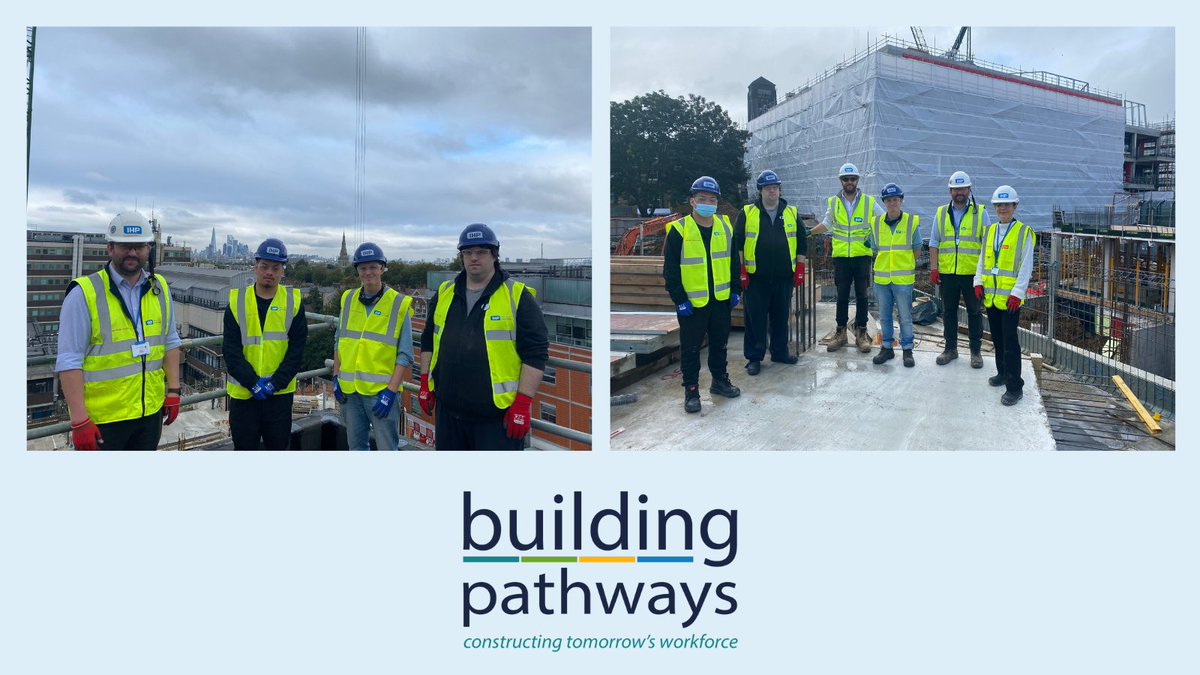 Registered in England & Wales No. 12130294
1 Cousins Grove · Southsea · England · PO4 9RP