Chris Fearon – Electrical Apprentice
Chris came to us with a varied CV including a range of paid work and experience in the voluntary sector including working with the homeless and as a football coach.
Background
When Chris was referred to us by Lambeth College in November 2019, he had been working on his City & Guilds Levels 1 and 2 in Electrical Installation, and had successfully completed his Health, Safety, and Construction Environment test, allowing him to attain his Green CSCS card. He had also attained a Level 2 in Maths and a Level 1 in English.
Activities
In February 2020, we referred Chris to one of our partner employers A&E Elkins to be part of their work experience programme, and he completed a week-long placement with Grout Electrical, one of their approved partner contractors.
Chris was placed in a team that was working on the refurbishment of the Neckinger Estate in Bermondsey, and was required to work on both external electrical equipment and installations, as well as working inside residents' homes, giving him a better understanding of the wide range of skills required of an electrician.
Chris' work ethic and openness to learning left a great impression on the electrician he was placed with, who had this to say about Chris;
"Chris would make a good apprentice; he is willing to learn and asks questions if he is not sure about something. The tasks he was given when working with me were completed to a good standard. He understands and complies with our work ethos"
What's next for Chris?
After his week-long work placement, and following a 6 month delay due to the Covid pandemic, A&E Elkins offered Chris a full-time 2 year apprenticeship in September 2020 as an electrician with Grout Electrical and is currently working on completing his NVQ Level 3 in Electrics. Chris now has a bright future ahead of him.
Building Pathways Twitter Feed
A huge thanks to @WeAreMcAlpine for another successful site visit at the end of our latest Building Pathways Academy programme. A fantastic opportunity to see behind the scenes of the construction of South London and Maudsley Hospital. #ConstructionUK #Training #Jobs #Careers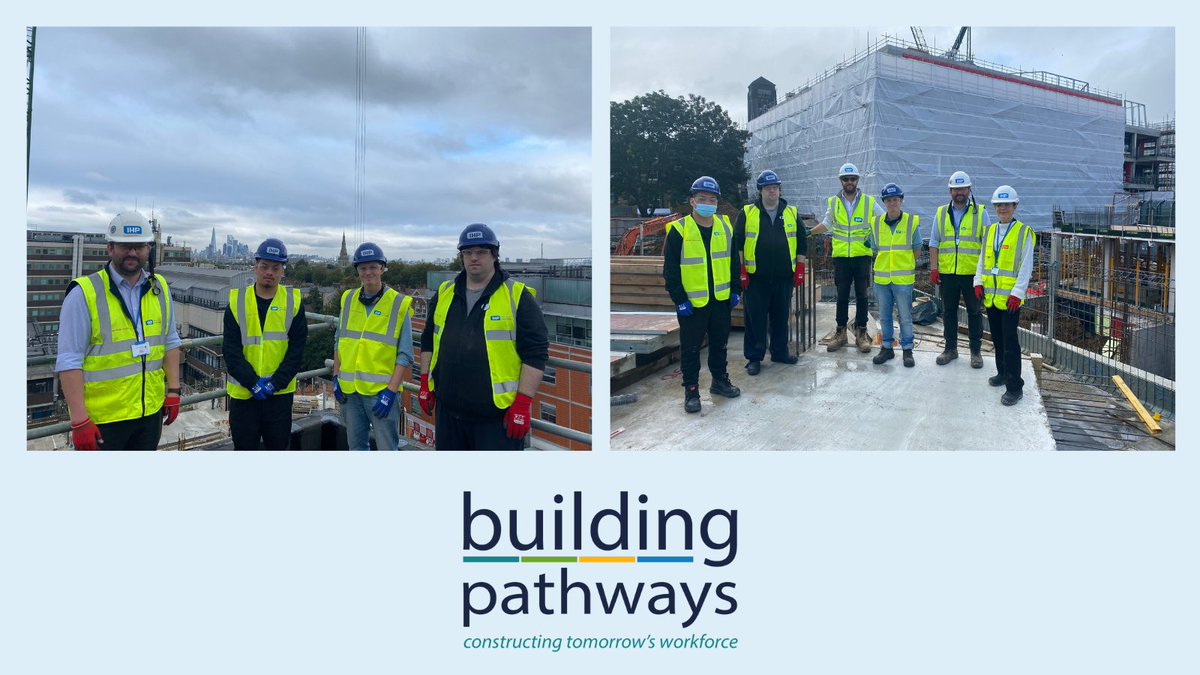 Registered in England & Wales No. 12130294
1 Cousins Grove · Southsea · England · PO4 9RP