Kyle Harris: Multi-Skills Apprenticeship
Growing up, Kyle had a difficult educational experience having spent much of his teenage years between mainstream schools and a pupil referral unit in Bromley
Background
Lewisham resident Kyle Harris is 17 years old. Growing up, Kyle had a difficult educational experience having spent much of his teenage years between mainstream schools and a pupil referral unit in Bromley, but despite those difficulties, he still achieved a Level 2 Functional Skills in Maths, English and ICT.
After school, he took on odd jobs before joining Youthbuild Venture UK (YBUK), a construction skills training centre in Bellingham. Here, he successfully completed a 12-week programme and gained Level 1 qualification in multi-skills, whilst also enhancing his employability and leadership skills.
Upon completion, YBUK referred Kyle to the Building Pathways Project to support his pathway into the construction industry.
Activities
Building Pathways organised a 1-week placement for Kyle at AE Elkins Ltd, one of our growing network of employers. Here, Kyle worked as part of their Void and Maintenance Team undertaking general maintenance work on local council properties, including painting and decorating, and basic plumbing. He thoroughly enjoyed the experience of applying his skills to practical tasks as well as building good relationships with teammates, whom he describes as "supportive, funny, and at the same time very professional and sociable". AE Elkins provided PPE and covered lunch and travel expenses. He was also given a special gift of £50 for his contribution upon completion.
Kyle was offered a Level 3 Apprenticeship in Multi-Skills at AE Elkins Ltd, which was due to start on 6th April 2020, but was delayed until September 2020 due to the ongoing pandemic. After accepting the offer, he said,
"I was well chuffed. I was buzzing when I found out. When I got in there (AE Elkins) I thought to myself I would actually like to work here".
Sarah, Guy (Voids and Maintenance Manager) and the Trade supervisors all spoke very highly of Kyle in relation to his work, willingness to learn, communication skills and punctuality for the entire week.
I think Building Pathways is a great way of giving people opportunities into construction working life, you got to try your best and you guys help people to get into things not like other agencies that put you on a register.
Building Pathways Twitter Feed
A huge thanks to @WeAreMcAlpine for another successful site visit at the end of our latest Building Pathways Academy programme. A fantastic opportunity to see behind the scenes of the construction of South London and Maudsley Hospital. #ConstructionUK #Training #Jobs #Careers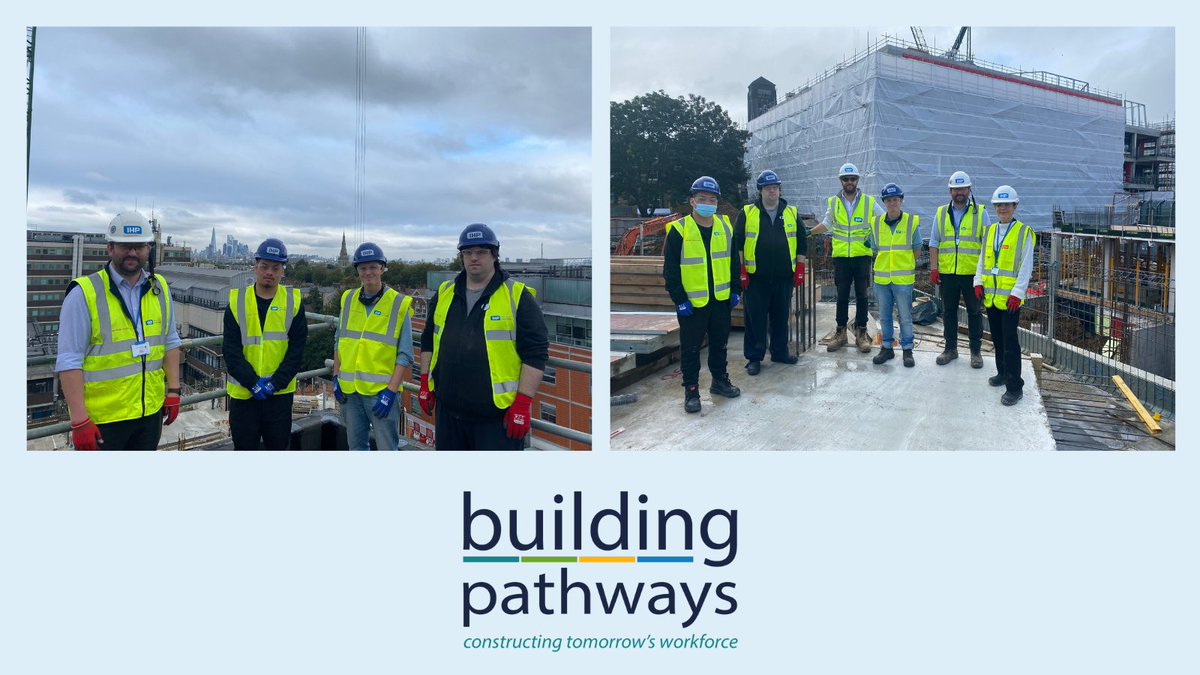 Registered in England & Wales No. 12130294
1 Cousins Grove · Southsea · England · PO4 9RP